Investing Education Podcast
IEA is bringing the conversation to you to demystify the Stock Market and other Investments so IEA members can Profit.  The stock market and investing in general are great ways to Grow your Money and Decrease the Wealth and Return On Investing (ROI) Gap in America. 
ALWAYS DO Your Research . No Matter what you hear or read within the  IEA ecosystem, you should ALWAYS do your research.  NOTHING is GUARANTEED. Especially when it relates to Investing.  We conduct our own research before making suggestions and you should ALWAYS conduct your own research before investing.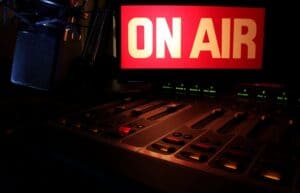 In EVERY episode Leon and Brent strive to provide information to help demystify the stock market and other investments, so our listeners can profit. 
Why We Built Investing Education Academy (IEA) For You
After more than 25 years of investing Leon & Brent decided to create Investing Education Academy (IEA).  They were tired of everyday people being left out of the stock market for one reason or another.  Often it was simply boiled down to lack of education on how the stock market and other investments works.  IEA is an All INCLUSIVE investment community.  IEA's goal is to bring together investing enthusiast to demystify and leverage the power of the stock market and other investments to Grow their Money and Decrease the Wealth and ROI Gap in America, so EVERYONE can profit.
Leon Noble & Brent Simpson have been friends since the age of 9.  They learned about and began investing in their Sophomore year of High School in 1992 and have been investing ever since.
A Little about Leon – Aside from travel he enjoys educating people and healthy debate.  Leon's approach to investing is on the technical side.  He has always taking pride in researching and understanding how the market works.  Looking at data points others probably do not know exist.  In 2015 he became a self-sustaining Options Trader after more than 28 years of investing. 
Something about Brent –  He is married with two daughters who are avid investors in the stock market, self funding their accounts with Birthday and Christmas money.  Brent always mentored in his community and held Board positions to help community organizations grow.   He has completed the Advanced Financial Planning course at Georgetown and held the NASD Series 6, 7, 65,63.  He is still a licensed life and health insurance agent.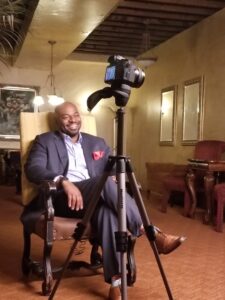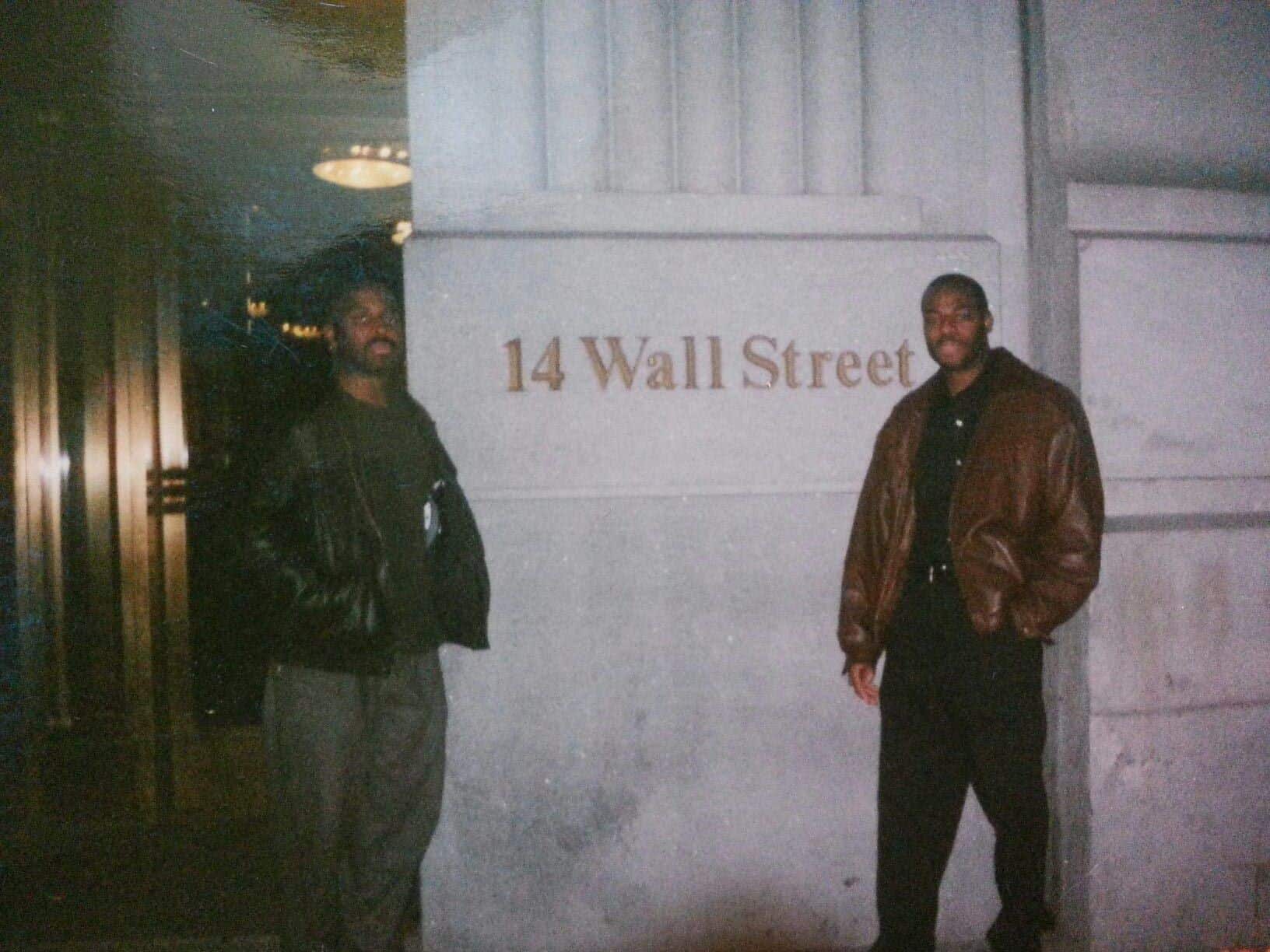 Leon(Left) & Brent(Right) 1996